Are you searching upcoming movies of super star mammootty? Find here
2013 -2013 upcoming malaylam movies of mammotty.
Here you can read about story and release details of all upcoming movies of him. Check out here.
Let us see few words about our favorite hero and Malayalam super star Mammootty. As of now everyone knows Mammootty as an Actor and some of them know his as an Actor and producer for the film. Other than that he is a lawyer and philanthropist. He acted many movies in Malayalam and also acted in few other language movies. He is one of the finest and favorite actors. Three times he got Best Actor award in National Film Award. He is the first actor from Malayalam who got Padma Shri award.
Jawan of Vellimala Malayalam Movie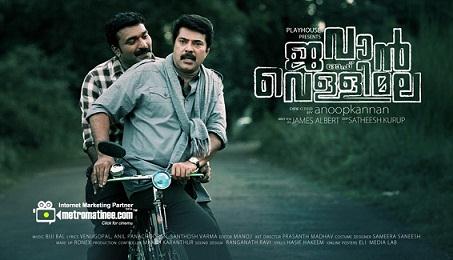 The Jawan of Vellimala Malayalam Movie is the next film to our Malayalam Superstar Mammootty, playing dual role. This film shooting is finished and planned to release on 19th October 2012 i.e., next month. This film was produced by Mammootty under the name of his banner Playhouse and this film is directed by Malayalam Superstar Mammootty, screenplay done by James Albert, music by Bijibal, Cinematography done by Satheesh Kurup, lyrics by Anil Panachooran, Santhosh Varma and Venugopal and Distributed by Playhouse. The other co stars acted in this film are Mamta Mohandas, Asif Ali & Sreenivasan & Sreenivasan.
The story of this film is about the village Vellimala, about the people in this village and the dam in the village. Mammootty name in this film is Gopi Krishan playing the lead role. The people in this village are considering this dam as sign of pride. Our hero Gopi Krishan (Mammootty) is getting VRS from his military service and reaching the village Vellimala as a labour. Mamta Mohandas as a project officer for this dam and also worked for development of the society. Koshi Oommen reaching this village for some need and Varghese is an employee at this dam. The story is about the things happening between these characters.
Face to Face Malayalam Movie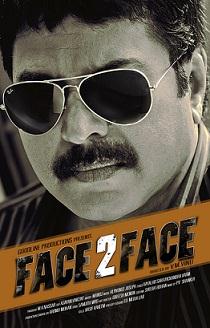 In this film Mammooty is playing the role as Balachandran. This film is directed by V. M. Vinu, Produced by M. K. Nassar, Screenplay done by Manoj Payyannoor, Music scored by Alphonse Joseph, Cinematography done by Ajayan Vincent, Editing done by Samjith, Distributed by Googline Productions, Planned to release the film on 21-Dec-2012. The co stars in this film are Roma Asrani, Ragini Dwivedi.
In 1999, Vinu the director directed the film Pallavoor Devanarayanan with Mammootty and the film was hit, So again the team joined the hands together in 2004 Vesham and 2005 Bus conductor and gave hit movies. These movies are family oriented stories. After long time the team finished their next movies to give another hit.
This is a thriller movie. The story is about to reveal the truth of murder happening in the urban areas. Our hero is appointed for investing those murders and to find out whom are those doing these silent murders. In this film five youngsters playing more important role. Roma is playing the female lead role. Shooting is done in Munnar, Goa and Ernakulam areas. This film wills show the life and death face to face as the name of the film.
Bavuttiyude Namathil Malayalam Movie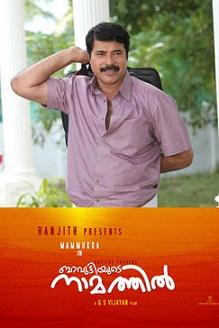 This film is going to direct by G. S. Vijayan and this film is going to written and produced by Ranjith. The screenplay for this movie is also going to take care by Ranjith. In this film they committed Malayalam Superstar Mammootty as hero and co actor and actress are Shankar Ramakrishnan, Anoop Menon and Kavya Madhavan. Kavya Madhavan is going to act as a heroine. Shooting for this film will start from 08-September-2012 and planned to release it in 2013. This movie Story was written by Ranjith, at that time he titled the movie name as Malabar later it was changed to Bavuttiyude Namathil. This movie is going to Distributed by Capitol Theatres.
This movie story is going to show about the life style of people who are living in the malabar area. Our Malayalam Superstar Mammootty is going to acts as a car driver. The character is like he is a man who will enjoy his life without any tension and the character name as Bavutti. Malabar is the most famous historical place in Kerala; So many films came in the background of Malabar. This area is characterized by the people slang, their living culture and the people behavior. Mostly Muslim communities' peoples are in these areas and they are called as Malabarees. This film also going to handle the same as theme and this film shooting will mainly cover the area Kozhikode.
Previously the same team (Mammootty & Ranjith) has delivered some different theme movies like Palerimanikyam, Kayyop and Pranchiyettan. All of them hope that this movie will also good like their previous movies.
Arivaal Chuttika Nakshatram Malayalam Movie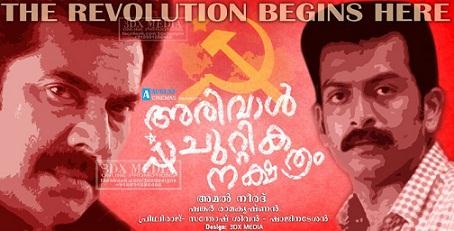 The shooting of this film will start in 2013. Going to direct by Amal Neerad, screenplay for this film is by Shankar Ramakrishnan and the co stars for this film are Prithviraj Sukumaran,Nayanthara. They planned to direct this film in 3D. The main role of Arivaal Chuttika Nakshatram Malayalam Movie is Mammootty and Prithviraj. The Director of this movie is Amal Neerad and Story/Write of this movie is Shankar Ramakrishnan.
Kunjananthante Kada Malayalam Movie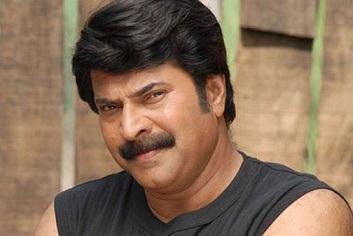 In this film Mammootty is playing the role as Kunjananthan. This film is going to direct and screenplay by Salim Ahamed. The co star in this film is Salim Kumar. Planning to start this film in December. The main actor of Kunjananthante Kada Malayalam movie is Mammootty . The role of Kunjananthan is a grocery shop owner. The Director of this movie is Salim Ahmed and Banner designed by Allens Media. The Screenplay of this movie is Salim Ahmed. The Resul is managing film's all sound systems such as recording or sync sound. This movie is one of the first movies in Malayalam Industry in which Resul is doing synchronized sound recording